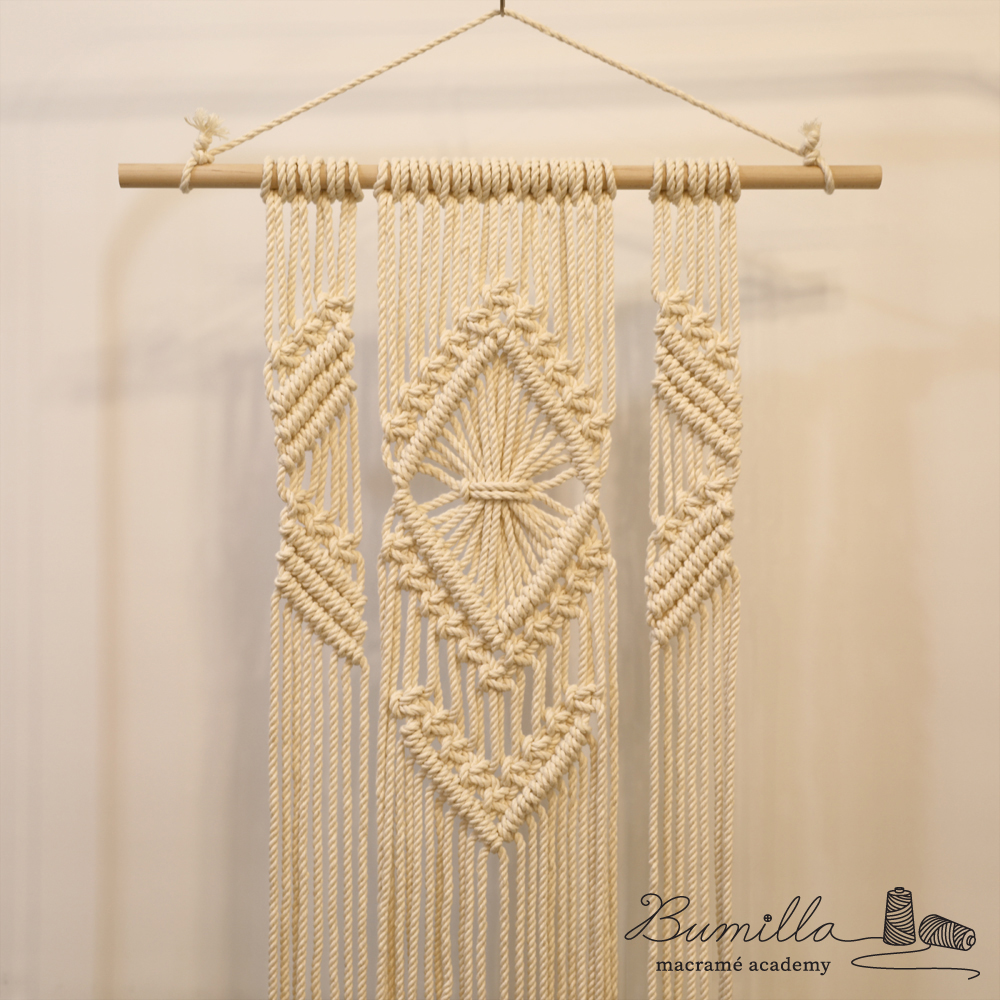 Bumilla Macrame Academy will hold tapestry one-day workshops in November 2018. These projects are suitable for all levels including beginners. The classes are open to English and Korean-speaking participants.
Registration –> http://naver.me/F3r9WdTG
Schedule
November 10 (Wed) 1:00 pm – 3:30 pm
November 17 (Sat) 1:00 pm – 3:30 pm
November 24 (Wed) 1:00 pm – 3:30 pm
Workshop fee (materials included)
1 class – 40,000 won
2 classes – 80,000 won
3 classes – 110,000 won
Location
Seoul Mapo-gu Mangwon-ro 8 Gil 46, Suite 202 Bumilla Macrame Academy
서울시 마포구 망원로 8길 46, 202호
Go to map
Directions
Go to Mangwon Station on Subway Line 6. Come out of Exit 2.
Go around the corner onto the market street. Walk straight for 5 min.
You will see Mangwon Market, a roofed market, on your right.
Go into the market and look for the green door next to the Daiso store.
We are on the 2nd floor above the Daiso inside Mangwon Market.
Inquiry
Tel: 010-5494-1959
Email: bumilla@naver.com
November 10 (Wed) 1:00 pm – 3:30 pm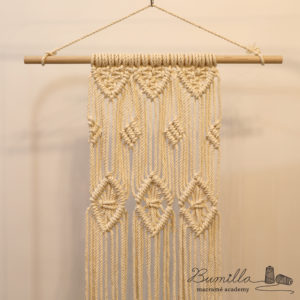 November 17 (Sat) 1:00 pm – 3:30 pm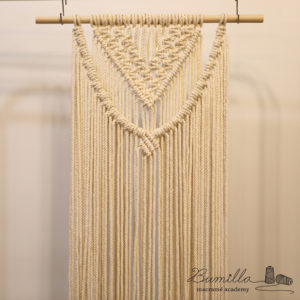 November 24 (Wed) 1:00 pm – 3:30 pm